compassionate charity home
binh gia – lang son – Vietnam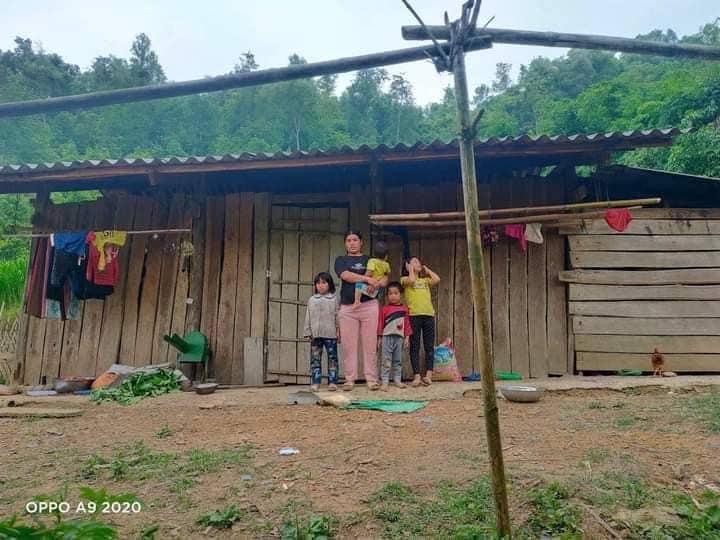 Once again, it's a great honor to work with one of our most-esteemed partners, Tran Boelsterli and her supporters, in building a new compassionate charity home for the family of Yeu Thi Hoang.
Yeu is a widower who is struggling to raise four young children. Their current home is more than 20 year-old and is severely deteriorating. Once we heard of their story, the The Lotus School Foundation shared the family's plight with Tran, and she compassionately agreed to sponsor a new home for the family. The newly 60m2 constructed house will be divided into 4 areas that include a living room, 2 bedrooms, a kitchen, and a bathroom to accommodate four people.  The estimated cost of the new home is $7,699.
nEWLY BUILT HOME
Providing a Solid Foundation for a Brighter Future!
The path towards building Yeu's new home was a journey fraught with trials and challenges. The relentless, unyielding rains of consecutive months delayed the construction process, testing our resolve and perseverance. As we delved deeper into the project, we discovered another obstacle—an absence of water supply in Yeu's home. Each day, Yeu had to laboriously carry water from a nearby well to sustain their household. Recognizing the urgent need for a reliable water source, Tran wanted to provide the family with this fundamental necessity. We enlisted the help of a local team to drill a well that extended an impressive 34 meters below the surface.
We extend our deepest thanks our local volunteers, Dung and Mai, whom have tirelessly supervised the project, turning this dream into a tangible reality for Yeu and her family. Last but not least, we extend our heartfelt gratitude to Tran and her supporters for sponsoring this new home. With the added on water well project, the final cost came to $9,925. Your compassion knows no bound, Tran. Thank you for changing the lives of this family for the better.