xop nhuc PRESCHOOL & elementary school
KY SON – NGHE AN – Vietnam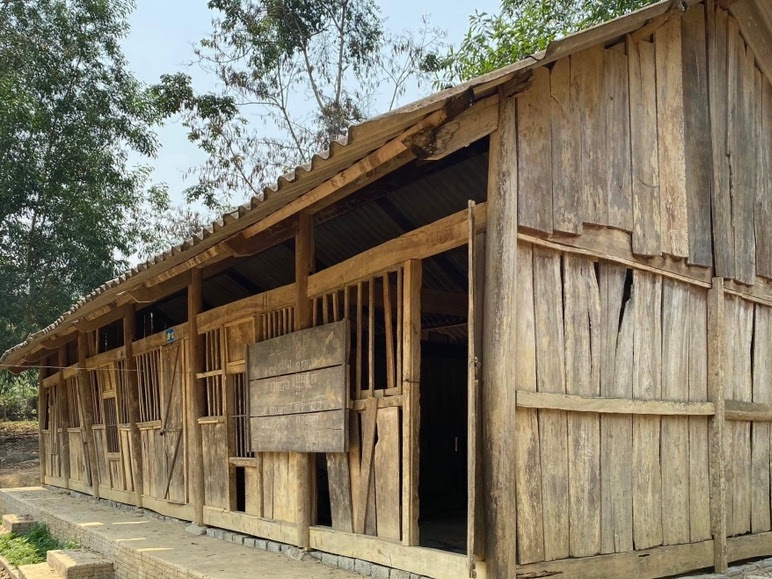 Every Child Deserves A Bright Future!
Xop Nhuc School is located deep in the mountain 250km away from town. Our Project Supervisor, Mr. Kenny Dam has visited and inspected the school on March 07, 2020. The school is severely deteriorated with holes and heavy cracks throughout the roof and walls making it an unsafe environment to learn. The children are constantly exposing to harsh weather conditions, especially during the winter time where the temperature can drop to below zero degree.
The new school building is estimated to cost $11,441. The cost covers 4 classrooms, 2 restrooms, concrete surface playground, and a commercial stainless steel water tank for the school to store clean water. All of the classrooms will be furnished with new furniture at an additional estimated cost of $1,444. Our local charity partner, QXTVC will help sponsor the cost of the classroom furniture.
BUILDING PROGRESS UPDATES
After pausing on our building activities for a couple of months due to heavy rain and flooding in the region, the Lotus School Foundation is excited to finally resume the building of our 14th school in Nghe An – Vietnam. The new school is anticipated to complete by October 2020. Once completed, the school will be immediately put into use so the children can learn in the new classrooms during the new school year. The official grand opening is tentatively scheduled for the end of 2020 or sometimes in 2021. The date is determine by the outcome of the ongoing COVID-19 pandemic as Vietnam has yet to open its border and allow visitors into the country.
LSF extends our deepest gratitude to all of our donors and supporters. It is only with your help that our work is possible. Thank you for your compassion and support!
new school grand opening
03/20/2021